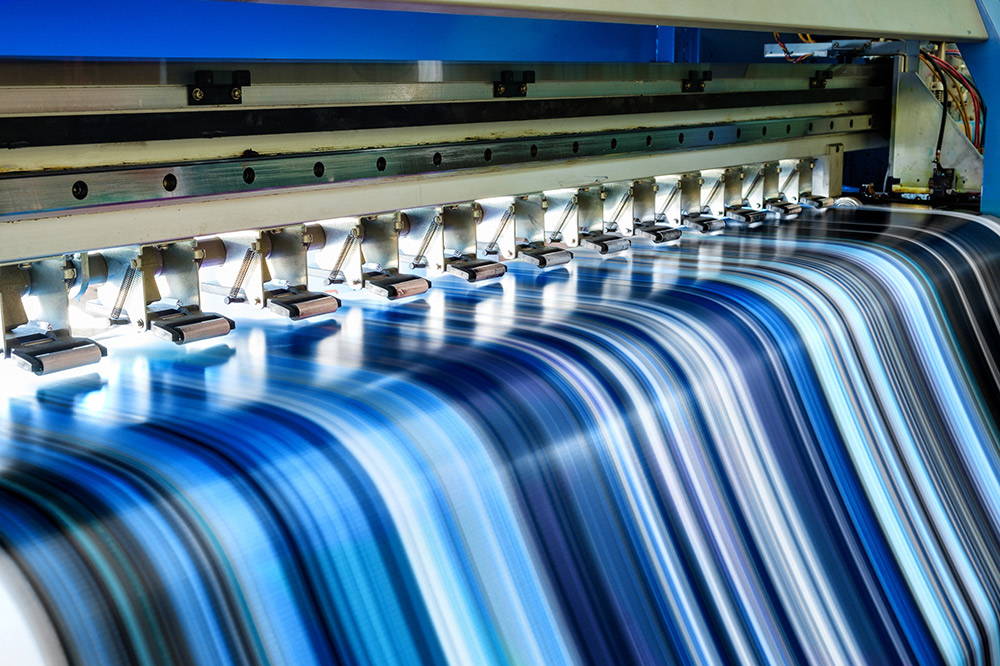 The 3 best methods:
1) UV Flatbed Printer: You can reverse print directly on the BACK side of the glass. We recommend that you use a promoter to provide better adhesion to the glass. Your printer manufacturer will know what type of promoter is best for your particular ink set.
2) 2 nd Surface Print with clear film and white overlay film: Reverse print the image on the clear film. Laminate the white overlay vinyl to the printed image. Next apply the graphics to the BACK side of the glass.
3) Our preferred method is to use a polyester (P.E.T.) film and double-sided adhesive. Simply print on the poly film, laminate the double-sided adhesive to the graphic, and then apply it to the BACK side of the glass.